Stay-cation in Newcastle
You know how it is, you've got friends coming to stay and you want to show them all the best things Newcastle has to offer, and lets be honest, there's a lot, but you're just not sure where to start. Here's a run down of our current fave things to show off!
JESMOND DENE
I'm sitting here trying to think of words to describe Jesmond Dene and I'm struggling. On an overcast day, it's beautiful. On a sunny day, it's too much, everything is breath taking. Just as mind blowing is the proximity of this green wonderland to the city centre, and the housing of Jesmond, Heaton and Sandyford - guaranteed to make any visitor acknowledge how lucky we are to have this gem on our doorsteps.
We tend to walk from Jesmond Vale, under Armstrong Bridge down through the dene to the waterfall, stopping off for a wander around Pets Corner to see the goats, piglets and birds - the whole walk there and back takes less than an hour and there's a cafe by Pets Corner for a sweet treat and toilet break.
I'm a massive nerd when it comes to nature/geography/history so would 100% recommend reading up on the history of the dene to add further intrigue for your guests. Thought that water fall was natural? Think again!
THE COAST
The best way to see the coast of Newcastle is to hop on the metro, which we choose over going in the car as it means you can get off at Whitley Bay or Cullercoats, wander along the coast to Tynemouth and hop back on the metro home!
In Whitley Bay we head straight down to the beach path, which curls along the under-cliff and leads you to a dreamy expanse of rock pools. I could spend hours down there, each rock pool is like a tiny world, bursting with a life and vivid colours, and don't get me started on the rock formations (swoon). Make sure to wear suitable footwear, keep an eye on the tide, put things back where you found them and take your litter home! You could also start your walk with a trip to St. Mary's Light house, with a chance to see seals and dolphins.
Carry along the coast heading towards Long Sands, as the name suggests a stunning stretch of sand, with surfers and kayakers when the weather is right. Stroll a long the sand, heading for Tynemouth Priory in the distance, you'll have to head up at the end of Long Sands, and then back down to King Edwards Bay, where you'll find Riley's Fish Shack. Best visited on a weekday to avoid the queues, it's a tiny kitchen so expect a wait of 20mins even on a quiet day - but my goodness is the food worth the wait. Be warned, it's all pretty fishy and not cheap if you opt for a full meal (but totally reasonably priced for the quality + location). They serve the catches of the day cooked on open flames, and also these mouthwatering potato cubes with a garlic aioli - so blummin' good.
If you don't fancy something quite so fishy, head up into Tynemouth (up the 143 steps) to Marshalls Chip Shop a retro feeling affair. Budda Lounge, Lola Jeans and Allard's also come highly recommended although we've yet to visit.
Hop back on the metro at the charming Tynemouth station, which holds a totally wholesome market on a Sunday - selling everything from vintage home wares, to tasty food, to eco refills from Something Good.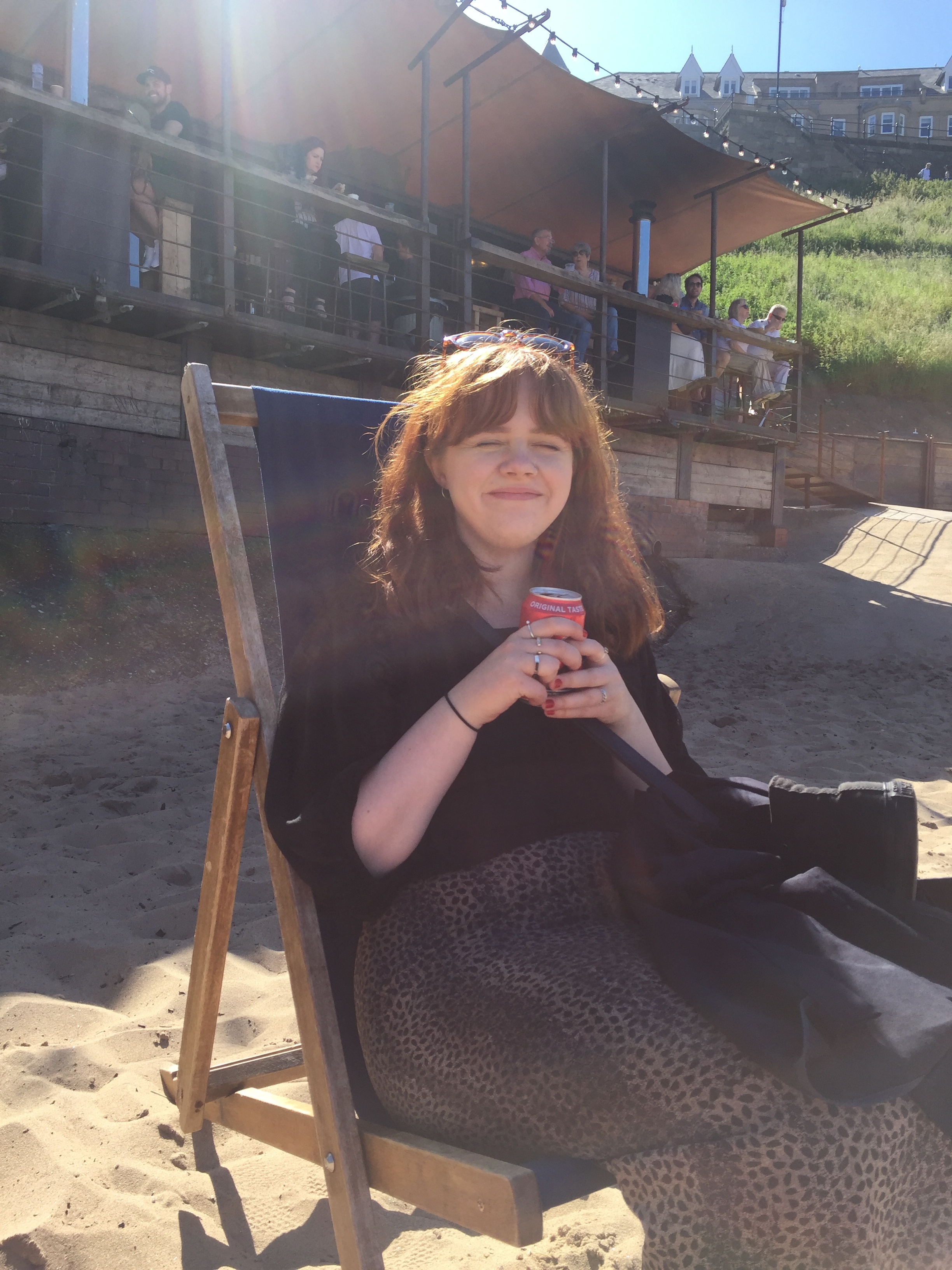 More to come when we catch another moment to write! Featuring our favourite places in the Ouseburn, the Quayside, City Centre, and where to pick up the best souvenirs
xoxo